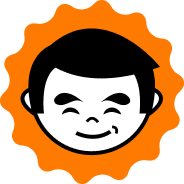 Despite the Beast Blender's silly name, curiosity got the better of me to find out why it's the gotta-have appliance I can't avoid seeing on social media. So, I plunked down $185 (without the hydration bottle, it's $155.) for the full Beast experience to test this purportedly smoothie-blending marvel myself.
Featured Product
Beast Blender
A quiet powerhouse
Colin Spire is the former CEO and co-founder of Capital Brands and developed and launched the popular Nutribullet, one of the first personal blenders on the market. A self-admitted health and fitness nut, Spire sold his shares in Capital Brands and incorporated Beast Health, the mission statement for which is to inspire people "to be more proactive about getting nutrients and hydration directly from whole foods to strengthen their immunity."
That's quite an impressive claim for a start-up company, but in 2021, Spire launched Beast Health's first product, The Beast Blender + Hydration System, and thanks to Oprah's – and other celebrity – endorsement, it's apparently an enormous success. You'll find videos and ads all over social media featuring young pretty people blending smoothies, then snapping a handle on top and going off to do whatever it is they do with their Beast-blended smoothie in hand.
I've used the Nutribullet for years and was excited to see what this similarly sized alternative was packing.
Design
First, let's take a look at The Beast's design and technology to see what makes it different from the Nutribullet. The Beast has a solid, all-metal base, measuring only 5-inches in diameter, that tapers up to a neck onto which the six high-grade stainless-steel blade unit is attached with powerful magnets. It's actually amazing to watch it click into place like a camera lens.
The Beast comes with two blender jars – 500 milliliter (a little over 2 cups) and 1,000 milliliter (approximately 4 cups) – made of super-hard BPA-free Tritan plastic that stays crystal clear for many years of use. Each jar has twelve ridges that, according to The Beast's website, evenly distribute and blend the ingredients.
The Beast's two big selling points are its 1,000-watt motor – the Nutribullet motor is 600 watts – that can spin the blades 18,000 rpm and its low footprint so it can fit in virtually any size kitchen.
The Beast looks nothing like the Nutribullet – and that's a good thing. Design-wise, The Beast is much more attractive. When you put the whole Beast together, it kind of looks like a cool, modernist lamp, and I wouldn't mind having it live out in the open on a countertop.
The blender's motor has an internal sensor that automatically adjusts blade speed if needed for blending chunkier ingredients. Basically, whatever you put into the Beast, you'll always get the same smooth consistency.
The motor also has a heat sensor and will automatically shut off at 140 ℉. So you'll be disappointed if you were hoping to make soup in The Beast.
Crushing ice
I've tested full-size and personal blenders, and one of the first tests I do is to see if it can chop ice into a fine snow, which is necessary for getting a perfectly smooth smoothie. I filled the blending jar two-thirds full to allow room for the blade unit to be inserted and pulsed a few times. Once the ice was broken up into smaller pieces, I let The Beast rip, and in 10 seconds, the ice had been pulverized to a fluffy consistency that would make a respectable snowball.
Making smoothies
I started by making one of The Beast's website's recipes, "Green Dream" – apple, frozen banana, spinach, and nut butter (I used peanut). For best results, it's recommended that the ingredients should be layered into the blending jar in this order: ice, water, apple, banana, greens, and nut butter or seeds.The recipe was inexact about which blending jar to use, but with one cup of water, an entire frozen banana, half an apple, and a cup of spinach, I assumed I should use the 1000-milliliter (about 4 cups) jar.
Per the instructions, I screwed the blade unit on top of the jar and turned the jar upside down to connect to the motor. To get The Beast going, you have to push a power button on the back of the unit, which illuminates the standby button to amber, meaning The Beast is on, but the blending jar hasn't been connected. Once you connect the jar, the light changes to white, indicating it's ready to go.
I had to push the standby button a few times to start the one-minute programmed cycle. It blends at high speed for 20 seconds, then runs through two more cycles of powering to low and high. The results were excellent. The Beast broke down the ingredients to pure liquid with no gritty bits. There was about ½ teaspoon of sediment in the bottom of the jar, and it seemed to be apple skin. That said, this recipe was delicious and energizing.
The Beast's "Feeling Green" smoothie
The next website recipe I tried was "Feeling Green" – avocado, frozen pineapple, ginger, Persian cucumber, lemon, spinach, and hemp seeds. For this one, I experimented by keeping the pieces whole to determine how well The Beast could pulse and blend.
I pulsed it three times before letting it do its thing. A bit of pineapple got stuck, but per the instructions, a little shake of the jar loosened it. This recipe wasn't as successful. Besides tasting like lemon-flavored grass, the ginger and a chunk of pineapple didn't process. So, lesson learned: chop everything into pieces before adding them to the jar.
My own smoothie recipe
Next I tried my own recipe: pineapple, apple, carrot, ginger, and beet greens. Success again! The smoothie was perfectly blended, a lovely shade of pink-mauve from the beet greens, and a sweet-spicy taste, thanks to the ginger.
All the recipes made about 3 cups of smoothie, so if you don't plan on downing it all down at once, you can screw on one of the included caps and refrigerate. Or if you want to take your smoothie on the road, The Beast also comes with a spout cap and handle for easy transport.
Infusion
The Beast + Hydration System comes with a 750 milliliter (25 ounces) ridged, glass bottle, a stainless steel infusion chamber, a food-safe silicone chamber mount, a drinking lid, and a cap with handle. You first pulse the infusion ingredients – in my case, ginger, lemon, and mint – in the small (500 ml) blending jar and transfer them to the chamber, which fits into the mount that's attached to the silicone-sealed lid.
Fill the bottle with filtered or purified water, then lower the chamber in, and after five minutes, the ingredients infuse the water with tastiness. The tall, slender bottle is similar to other water bottles, but because it's made out of glass, it's too heavy to lug around the gym or take on a hike. That said,The Beast infusion bottle is good for the car (it fits perfectly in a cup holder) or for working at an office or home. Honestly, if it weren't included in the package, I wouldn't have missed it.
What else is The Beast good for?
As I was testing The Beast, I had a few ideas about what else I could make besides smoothies. Soup came to mind first. The large blending jar would easily make four servings. But because The Beast shuts down at 140 ℉, you can't blend hot ingredients without letting them cool first.
In that case, if you precooked a few potatoes and leeks and let them cool, The Beast would blend up a silky vichyssoise. Same goes for butternut squash soup. You could also make a smooth or chunky tomato soup. Since The Beast doesn't have a heating unit, you'd have to blend the ingredients and then nuke them for a couple of minutes.
Like any blender, you could make mayonnaise or aioli in The Beast. Toss in a few other ingredients, and you've got tartar sauce or remoulade. There's no reason why you couldn't make salsa or guacamole. If you use your imagination, The Beast won't seem so limited to just making smoothies.
The Beast's website lists cocktails as another possibility, but no recipes are posted yet. I think the most obvious cocktails you could make in The Beast are frozen drinks, like a margarita or strawberry daiquiri, something that blends fruit, booze, and ice.
Clean-up
All of The Beast's components can be taken apart and rinsed under running water. It's not an exaggeration to say it took me about two minutes to clean The Beast after making a smoothie.
A few ingredients in the infusion chamber stuck between the chamber's perforations, but again, I just rinsed it inside and out, and it was ready for the next use.
Another bonus is that everything – except the motor, of course – can go into the top rack of your dishwasher.
Conclusion
A product that's as over-hyped as The Beast is usually a red flag for me that it's not nearly as good as marketers make it out to be. The Beast, though, won me over with its excellent performance. The Beast's high-power motor makes smoothies that are equal to those made in Vitamix and Blendtec.
Comparisons between The Beast and Nutribullet are inevitable because they're both portable personal blenders. The Nutribullet Pro has a 900-watt motor and is the model that's the most similar to The Beast, but the Nutribullet which I used for years is so much louder. But The Beast has superior technology with its sensors that automatically adjust motor speed to ensure the smoothest consistency every time.
If you don't go with the infusion system, The Beast is still about $50 more than the Nutribullet Pro, and you get a lot more for your money with the two blending jars, caps, drinking spout, and handle.
Finally, even though the Nutribullet comes in 15 assorted metallic colors, it still looks like a bullet and doesn't come close to The Beast in aesthetics.
Reviewers often write that The Beast looks like it had been designed by Apple. It's an apt description, but I feel that The Beast is the type of blender that Dyson might design – a technical powerhouse inside an elegant package.