This Japanese miso soup recipe is very simple to make, and is so comforting to sip on! This reciple has silken tofu, miso paste, dashi, and dried seaweed.
If you cook a lot of Japanese food, you may already have these ingredients stocked. The ingredients list is as simple as the method to cook it!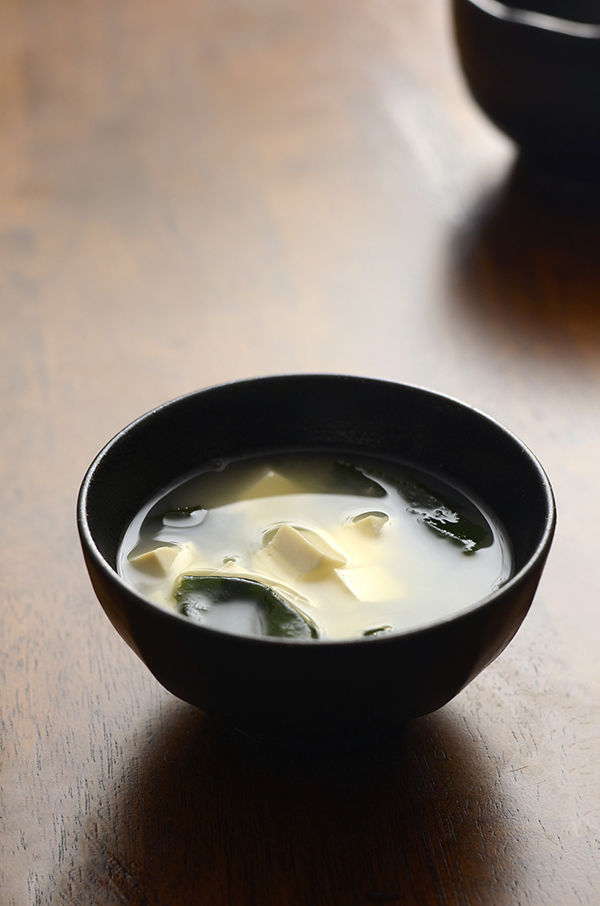 As a youngin, my parents took me out to eat with them a lot. They were great cooks, so a lot of going out was about discovery and enjoying new foods. To be honest though, it was partially because I was a stubborn customer who couldn't stomach homemade food.
It's mind-blowing now to think we did all this dining without some kind of trusty compass, like Yelp. WITHOUT YELP! I'm embarrassingly reliant on the 'Yelps' of today in discovering new spots and determine which places are worth trying.
What we did have back then was recommendations from friends, newspapers, and maybe some of the few food programs on TV. I'm getting flashbacks of Yan Can Cook as we speak. It was a dark time, but hey we eventually found good food.
Anyways, let's reel this back a bit. We had this Japanese restaurant we'd frequent every month or so. They had a revolving sushi bar, but we always got a table because I had my eye on the only prize that mattered: the bento box. It was delicious, and I'm glad my parents agreed.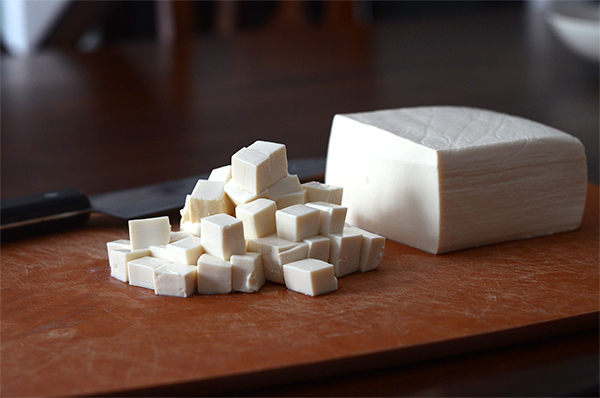 The starter for this box always came with a steamy bowl of miso soup. It had this slightly cloudy broth, with pieces of white, silken tofu bobbing up and down with some seaweed friends. This restaurant was packed, and there would always be a wait. I'm realizing how easy (and smart) it was for them to have a pot of boiling miso soup to serve as quick damage control.
What's in miso soup?
Miso soup has since taken on a sort of Zen vibe with me. It is very easy to make, too. Ingredients for this Japanese miso soup recipe simply include tofu, miso paste, dashi, and dried seaweed. That's it! Not exactly stuff you may always have in the pantry, but trust me–it's super simple to make.
Miso paste is the main flavoring component–a thick, salty, protein-rich paste made primarily of fermented soybeans. There are many wonderful varieties of miso, classified usually by their mix of grains, color and taste.
The wakame, or seaweed, adds a great visual contrast to the dish and a slight oceany aroma. It only takes a few minutes to hydrate–look how much these guys expand after soaking!:
Miso soup typically isn't vegan since it's made with dashi, a fish broth. Some miso even has dashi in it. However miso soup can easily be made vegan. Miso paste itself is packed with so much flavor that you can swap the dashi for other flavors, essentially making a vegan dashi if you wanted.
You'll use instant dashi in this recipe, which are granules you just dissolve in water. You could make dashi from scratch, but quite frankly ain't nobody got time for that (today, anyway!).
Lastly, miso is a ALIVE. You'll be adding miso paste off the heat after everything else hits a boil. Miso, much like yogurt or cheese, contain beneficial living organisms that can be killed from over-heating.
Now go make some soup! Then report back with some of your favorite types of miso!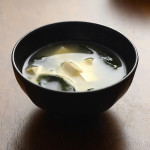 Easy Japanese Miso Soup w/ Silken Tofu
A very simple and comforting Japanese miso soup, which is great served as a small side dish or for a quick and light snack.
Ingredients
1/4

cup

dried wakame

dried seaweed

2

tsp

dashi granules

4

cups

water

1/2

lb

soft / silken tofu

drained and cut into small cubes

3

tbsp

white miso

other types work fine too

1/4

cup

thinly sliced scallions

optional
Instructions
Hydrate seaweed in warm water, then drain.

Add water and dashi granules into a pot and bring to a boil.

Reduce heat to medium, add tofu and wakame long enough to heat through.

Remove from heat and mix in miso, taking care not to mash the tofu.

Garnish with scallions and serve.
Nutrition Facts
Serving:
0
g
|
Calories:
118
kcal
|
Carbohydrates:
11
g
|
Protein:
9
g
|
Fat:
5
g
|
Saturated Fat:
1
g
|
Sodium:
1003
mg
|
Potassium:
292
mg
|
Fiber:
2
g
|
Sugar:
3
g
|
Vitamin A:
125
IU
|
Vitamin C:
2
mg
|
Calcium:
73
mg
|
Iron:
2
mg
Like this recipe? Subscribe to my newsletter!