This pandan sticky rice dessert, or xôi lá dứa, is great blend of sweet, salty, and nutty flavors. The star here is the amazingly aromatic pandan leaves, highlighted by sweet coconut, brought together by warm sticky rice.
Glutinous rice is used for this, not just regular rice that you can make sticky! The main flavor comes from pandan leaves, which is found in many Vietnamese desserts. These leaves have a wonderful, intoxicating aroma I'd say is a contender among my other favorites like bread, beer, and coffee.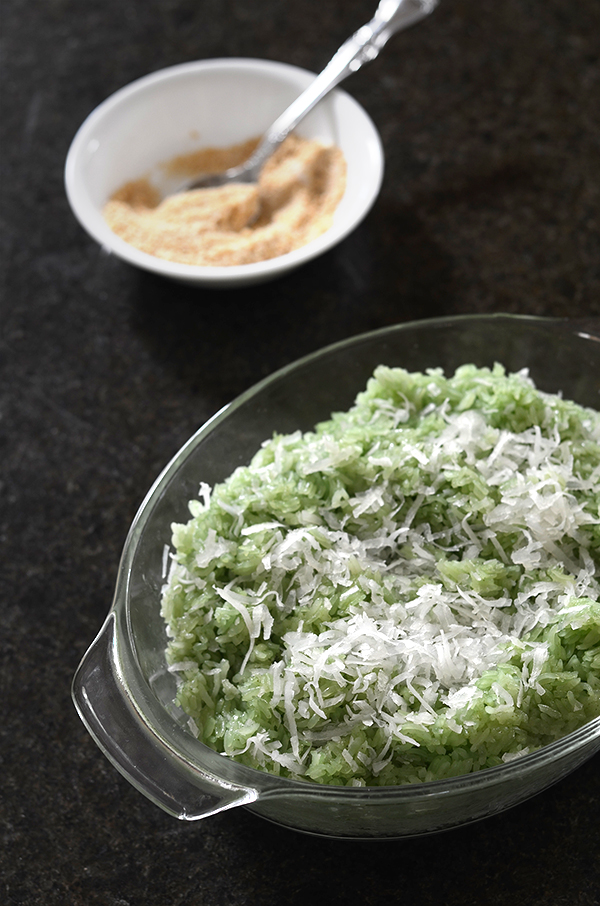 Pandan leaves
You can go 100% pandan leaves for this recipe and not use extract, but you will be hard-pressed to find recipes that don't use some extract. We'll do the same in this recipe, and use some pandan extract. This always feels like cheating to me, but it really makes it a lot easier and cheaper. It also adds a punch of color difficult to achieve with only a dozen pandan leaves.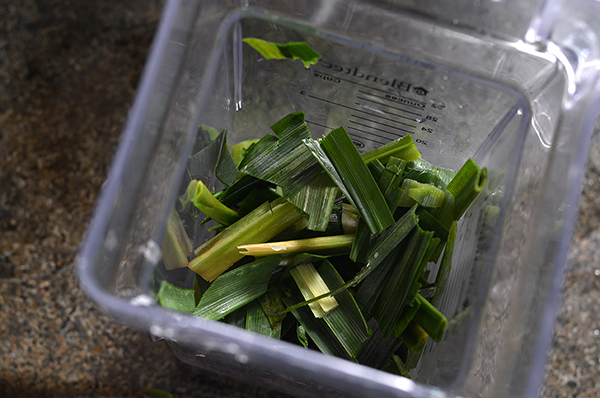 You can find pandan leaves in the freezer, but some Vietnamese markets will carry them fresh. Go for darker green leaves, since they're more mature and will impart a stronger aroma. The greener leaves will also give us more color for the rice to absorb.
Coconut cream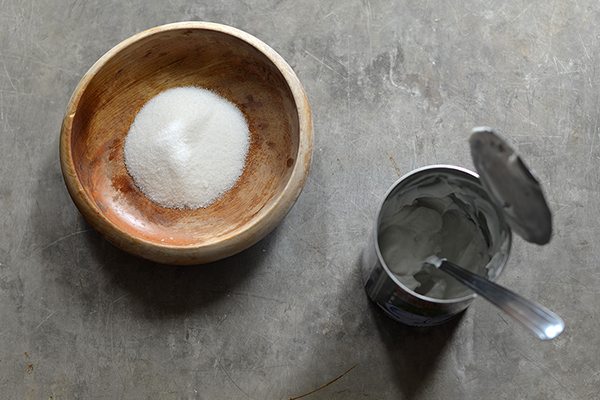 As for the coconut cream, don't mess around with the cheap stuff just to save 50 cents. Use Savoy brand (preferred) or Chao Koh if you can since they are richer. Make sure its coconut cream and not coconut milk!
Steaming the sticky rice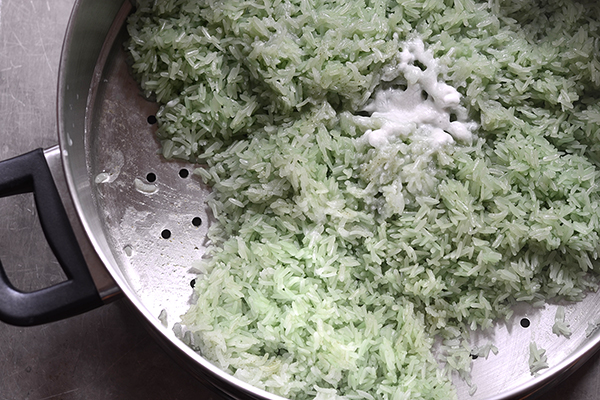 Choose a steamer with holes small enough so your rice won't fall through. If the holes are too big, just line the steamer tray with loose cloth, such as cheesecloth.
You want to get the steamer on high heat first, so the water hits a boil. Then lower the heat until the water maintains a low boil (and some steam, of course!).
After adding the coconut milk mixture to the rice, gently mix it in so you don't break smash the rice.
For a full pictorial and more information on the rice, see my foolproof method for cooking sticky rice.
Sesame seed topping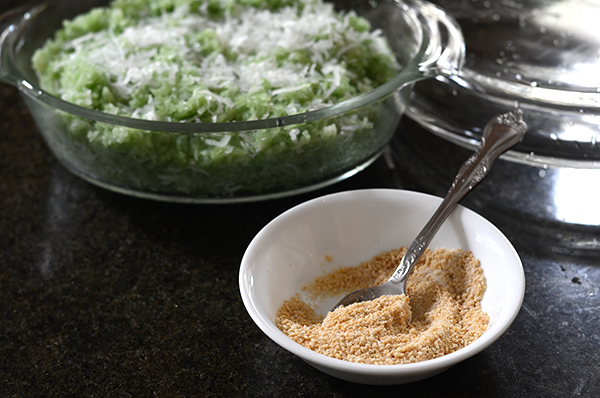 Top with freshly grated coconut and sesame topping. This dessert isn't complete without the sesame topping–I love to pile it on! Add the topping right before serving so you can keep the sticky rice in your fridge for up to a week and reheat it if you need, without affecting the topping.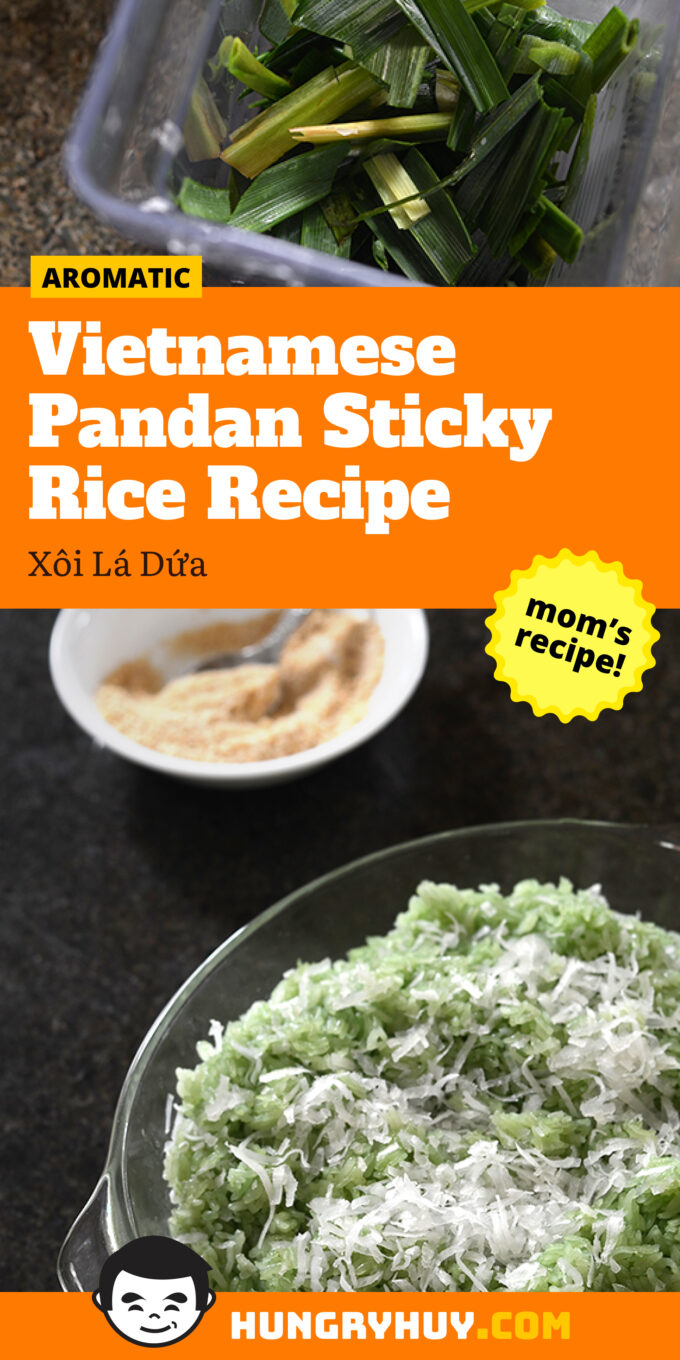 Pandan Sticky Rice w/ Shredded Coconut (Xôi Lá Dứa)
Pandan sticky rice dessert, or xôi lá dứa, is a wonderful warm snack or dessert with pandan leaves taking the stage with a strong coconut hit too. It's a tasty balance of sweet, salty, and nutty flavors you'll love to share!
Ingredients
Topping to add just before serving
1

tbsp

freshly toasted sesame seeds

1/2

tsp

sugar

1/2

tsp

salt

shredded coconut
Instructions
Cut pandan leaves into small pieces, blend with the filtered water until the pieces are very small. About 30-60 seconds depending on your blender.

Strain, squeeze & discard the pulp, leaving you with the pandan water.

Add pandan extract & salt to pandan water.

Add the mixture to the rice in a large bowl. Add a little extra water if needed to just submerge rice.

Soak the rice for 4-12 hours unrefrigerated. Drain liquid from the rice.

Steam the rice for 15-20 min, until rice is soft and slightly clear. Soft enough to squeeze with your fingers.

Mix coconut sauce ingredients in a small bowl, then add to rice in the steamer, and mix to coat evenly.

Steam for another 10-15 more minutes.
Topping
Blend the roasted sesame, sugar and salt in a food processor until fine, but not pasty.

Add shredded coconut and topping to the sticky rice just before serving either in a large platter to share, or in individual bowls.
Nutrition Facts (per serving)
Serving:
0
g
|
Calories:
366
kcal
|
Carbohydrates:
60
g
|
Protein:
6
g
|
Fat:
12
g
|
Saturated Fat:
10
g
|
Sodium:
588
mg
|
Potassium:
155
mg
|
Fiber:
3
g
|
Sugar:
7
g
|
Vitamin C:
1
mg
|
Calcium:
23
mg
|
Iron:
2
mg
Nutrition Facts
Pandan Sticky Rice w/ Shredded Coconut (Xôi Lá Dứa)
Amount per Serving
% Daily Value*
* Percent Daily Values are based on a 2000 calorie diet.
Like this recipe? Subscribe to my newsletter!