In most parts of Asia, pandan is a well-known aromatic ingredient in dishes ranging from savory to sweet. Pandan leaves have a unique sweet and
The pandan plant is a type of screwpine plant that is native to South and Southeast Asia. These leaves are similar in appearance to palm leaves for it's long and narrow size and green color. You can find pandan in various forms: fresh, frozen, or dried leaves; extracts; pastes; and even tea leaves.
How do you use pandan leaves?
Pandan leaves are very versatile and can be used to wrap meat for grilling or to extract its fragrant flavor for dessert dishes. It's one of my favorite aromas and flavors, and I enjoy using it in various recipes on the blog: bánh kẹp lá dứa (waffles), chè bắp (corn 'pudding') , bánh kẹp (crispy thin waffles/pizzelles), and xôi lá dứa (pandan sticky rice).
Where to buy them
Pandan leaves are available in many Asian grocery stores. Locally, I am able to visit cities such as Garden Grove or Westminster and visit Vietnamese grocery stores that sell fresh and frozen pandan leaves.
If you buy fresh leaves at the store and want to reuse them later on, you can place them in a freezer safe ziploc bag and leave them in the freezer for up to six months. To defrost the leaves, you can leave them on the counter for an hour and use them the same way as fresh leaves.
Pandan extract
If you are having a hard time finding fresh leaves, you can also buy pandan extract. This comes in both pure extracts and artificial flavors, so make sure to read the ingredients to get ample pandan flavor in your recipes. You can easily find these online or local Asian grocery stores, however, I find that many stores provide the artificial version.
Pandan paste
Pandan paste is another form of processed pandan leaves that provides a concentrated amount of pandan flavor and green coloring to recipes. The pandan paste that I have used in the past does use food coloring to achieve such a bright green color, so I try to use fresh or frozen leaves and make my own extract as much as possible. Pandan paste is different from regular extract due to being boiled down to produce a more concentrated pandan flavor.
Pandan water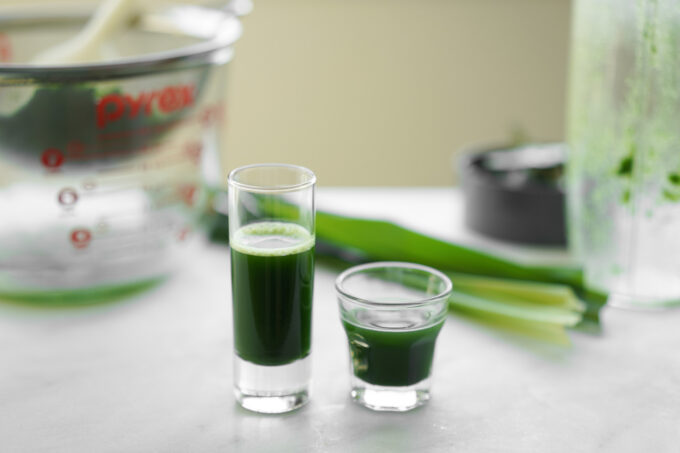 My favorite way to extract flavor from pandan leaves is to simply blend them with water and squeeze out the extract. This smells and tastes much better than any artificial extract, and is healthier for you too!
You can follow my recipe for making pandan water below.
Pandan leaf substitutes
Due to pandan's unique aroma and flavor, finding a substitute for this ingredient is incredibly difficult. If you can't find fresh or frozen leaves, I would recommend ordering or using pandan extract or paste to use in your recipes. You still get the pandan flavor and you will be able to use it for a future recipe because the extracts and pastes are shelf stable.
Pandan leaf health benefits?
Pandan leaves are also useful outside of the culinary realm. It's been used in Asia for many decades for medicinal purposes, but recently, there are various studies that prove it can help control blood sugar levels and even possess anti-carcinogenic properties.
Pandan Leaf Water Extract
Use this recipe to get the sweet and aromatic pandan flavor from the leaves.
Ingredients
35

g

pandan leaves (fresh or frozen and defrosted)

½

c

water
Instructions
Thoroughly scrub and rinse leaves under running water.

Cut your pandan leaves into 3-4 inch sections, add to blender.

Add water to blender, and blend until you no longer see large chunks.

Strain the pulp, reserve the remaining liquid, and squeeze out any liquid inside the pulp too. ½
Notes
For this original recipe of 35 g of pandan leaves to 1/2 c of water, you should produce at least 1/2 c of pandan extract (if not slightly more). 
Nutrition Facts
Like this recipe? Subscribe to my newsletter!